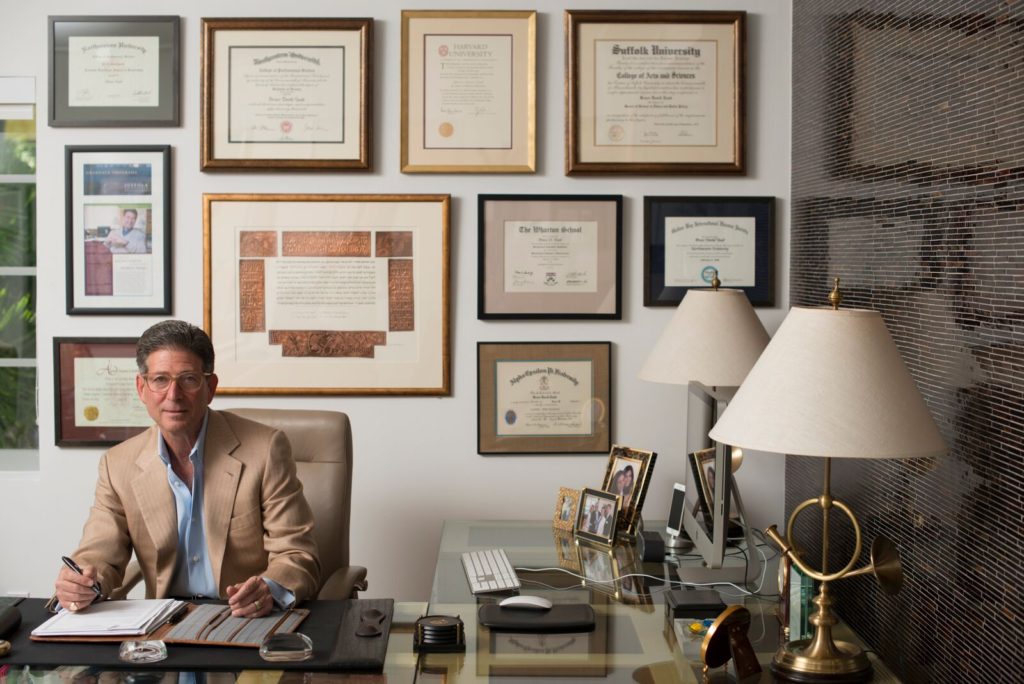 Welcome to my personal website. Here you will find information and links to some of my current and previous projects and professional activities. I have been blessed with a highly gratifying and diverse career as a corporate executive, a private investor, an entrepreneur, an academic and a consultant. Along the way, some valuable lessons learned, some wonderful and enduring friendships forged and some personal discoveries made. Predictably, some successes and some failures, which together form a foundation for continued contribution and personal growth.
Below is my formal bio, more fully explicated in the pages that follow.
THANK YOU FOR VISITING!
Bruce D. Taub is a former financial services executive, an academic, an entrepreneur and a non-profit consultant. Currently, he is Founder and Principal at the Noble Leisure Project, at Third Iteration Ventures, LLC, and Founder and Managing Editor of In Fairness Review.
Bruce's corporate experience includes senior management and marketing positions at two Fortune 50 investment firms.  He was Senior Vice President at Prudential Financial, responsible for the financial planning and securities businesses in the northeastern United States and a member of the securities company Operating Committee.  At Merrill Lynch, where he worked for over twenty years, he held positions as Senior Director of the International Sales and Products Group and as National Sales Manager for the U. S. Private Client Group.
Upon leaving the corporate world, Bruce advised a number of start-up and early stage ventures in business management, marketing, strategy and capital structuring. He founded Fernwood Art Investments, LLC, a financial company focused on the art economy, in 2002. Fernwood closed its doors in 2006.
In 2007, Bruce resumed his education to pursue a lifelong dream of teaching at university. Bruce holds a bachelor's degree in Leadership Science (summa cum laude, Northeastern University) and graduate degrees in Education (Harvard University), Ethics and Public Policy (Suffolk University).  He is currently working part-time toward his PhD in Philosophy at Boston University.  Bruce studied ancient Greek at the University of Chicago and is a graduate of the Securities Industry Institute management program at the Wharton School, University of Pennsylvania.
Since 2009, Bruce has been appointed to the adjunct faculties at Boston College, Suffolk University and Northeastern University where he has taught leadership, business ethics, ancient and modern philosophy, social and political theory and logic.
Over the years, Bruce has served on eleven for-profit or non-profit boards. Notably, Bruce was recognized by the Rochester Area Foundation with its annual Philanthropy Award for his creative work on behalf of the Rochester Philharmonic Orchestra.
Bruce is a member of the American Philosophical Association, Social Enterprise Alliance, the Aspen Institute, Mensa International and the Harvard Club of New York.
Bruce resides in Miami Beach with his wife of fourteen years, the former Ellen Abbott. He has two grown daughters, Sarah Taub and Lauren Taub, living in Hollywood, California.